Potential Alzheimer's disease risk factor and risk reduction strategies become clearer
-

Dementia News
Jul 14, 2014
Viewed: 0
Yonas E. Geda, M.D. and colleagues at the Mayo Clinic investigated the relationship between timing of exercise (mid-life/50-65 vs. late-life/70 and above) and risk of new cases of dementia in 280 older adults (median age=81) with mild cognitive impairment (MCI) from the Mayo Clinic Study of Aging, and reported on their findings at AAIC 2014.
A person with mild cognitive impairment (MCI) has a slight but noticeable and measurable decline in cognitive abilities, including memory and thinking skills. These changes are serious enough to be noticed by the individuals experiencing them or to other people, but they are not severe enough to interfere with daily life or independent function. People with MCI are at an increased risk of developing Alzheimer's disease.
Study participants completed a questionnaire on the frequency and intensity of exercise during their lifetime. After following the participants for about three years, the researchers found that a history of moderate physical exercise in middle age was associated with a significantly decreased risk of MCI progressing to dementia. (The association did not hold for either light or vigorous exercise in middle age, or for any level of physical activity in late life.)
In a second study reported at AAIC, the researchers looked at the timing of physical exercise and the risk of new cases of MCI. The study participants were 1,830 older adults with normal cognition from the Mayo Clinic Study of Aging. Participants underwent neurological evaluations, cognitive tests, and a self-reported questionnaire about physical exercise habits in mid-life and late-life, and were followed for an average of 3.2 years. The scientists observed that light physical exercise in mid-life and late-life were associated with decreased risk of incident MCI. Additionally, vigorous mid-life as well as moderate late-life physical exercise were associated with decreased risk of incident MCI.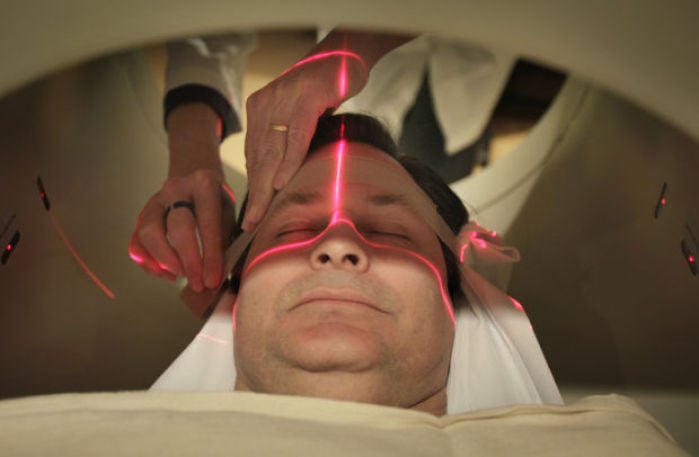 "In our studies, we found that physical exercise at various levels, especially in mid-life, is beneficial for cognitive function," Geda said. "These are intriguing results, but they are not yet conclusive. More research is needed to determine the extent and nature of physical activity in protecting against MCI and dementia."
Poor Sleep Is Associated with Higher Dementia Risk In Veterans; PTSD More Than Doubles That Risk
It is known that sleep disturbance is a risk factor for cognitive decline and dementia, but this association has not been carefully investigated in older veterans. At AAIC 2014, Kristine Yaffe, M.D. of the University of California, San Francisco and colleagues reported on the results of a retrospective study of sleep disturbance and dementia among 200,000 veterans age 55 and older, 96.5 percent of whom were male.
The researchers examined eight years of the veterans' medical records. After controlling for variables such as gender, income, education, and health status, they found that veterans who had a diagnosis of non-specific sleep disturbance, apnea, or insomnia at baseline had a 30 percent increased risk of dementia compared with veterans with no diagnosed sleep problems. They also found that veterans with both PTSD and sleep disturbance had an 80 percent increased risk of dementia.
"This is the first investigation into the link between sleep disturbance and dementia in a large cohort of older, mostly male veterans," said Yaffe. "Further research is needed to clarify the role of sleep disturbance as either a risk factor for, or an early symptom of, dementia among veterans, and in other populations as well."
In People 90 and Older, Late Onset Hypertension May Protect Against Dementia
While hypertension during midlife is considered to increase risk for Alzheimer's and other dementia, there is emerging research evidence suggesting that its role in dementia risk may change over time, and may instead help protect against dementia in people age 90 and over, known as the "oldest old." Maria Corrada, M.S., Sc.D. of the University of California, Irvine and colleagues investigated the relationship between risk of dementia, age of the onset of hypertension, and blood pressure measurements in the oldest old, and reported the results at AAIC 2014.
The researchers followed 625 participants every six months for up to ten years in The 90+ Study, an ongoing longitudinal study of people age 90 and older. At enrollment, participants did not have dementia and were 93 years old on average; 69 percent were female. The researchers found that participants with a hypertension onset age of 80 to 89 years had a significantly lower risk of developing dementia compared with participants with no history of hypertension. Participants with onset at age 90 or older had an even lower dementia risk.
The investigators also found that people with blood pressure levels in the hypertensive range had a significantly lower risk of developing dementia compared to people with blood pressure in the normal range. The association was independent of whether participants were taking medications that treat hypertension.
"In our study, High Blood Pressure is not a risk factor for dementia in the oldest old, but just the opposite," said Corrada. "Developing hypertension at older ages may be beneficial for maintaining intact cognition through mechanisms related to cerebral perfusion or to vascular or other pathologies. It is important to understand these mechanisms, because recommendations for healthy blood pressure in the oldest old may turn out to differ from those in younger people."
###
About AAIC
The Alzheimer's Association International Conference (AAIC) is the world's largest gathering of leading researchers from around the world focused on Alzheimer's and other dementias. As a part of the Alzheimer's Association's research program, AAIC serves as a catalyst for generating new knowledge about dementia and fostering a vital, collegial research community. Scientists leading the advancement of research gather to report and discuss the most current data on the cause, diagnosis, treatment and prevention of Alzheimer's disease and related disorders.
About the Alzheimer's Association
The Alzheimer's Association is the world's leading voluntary health organization in Alzheimer care, support and research. Our mission is to eliminate Alzheimer's disease through the advancement of research; to provide and enhance care and support for all affected; and to reduce the risk of dementia through the promotion of brain health. Our vision is a world without Alzheimer's.
###
Alzheimer's Association Media Line
.(JavaScript must be enabled to view this email address)
312-335-4078
Alzheimer's Association

Post a comment
[ + Comment here + ]
There are no comments for this entry yet. [ + Comment here + ]
Comments are moderated by our editors, so there may be a delay between submission and publication of your comment. Offensive or abusive comments will not be published.